Sandviken has an amazing nature where the southern temperate deciduous forests meets the northern boreal forests. Naturskyddsföreningen Sandviken's main goal is to safeguard the municipality's nature by focusing on local environmental issues and offer outdoor experiences.
Naturskyddsföreningen Sandviken is part of Sweden's largest charitable environmental organisation, The Swedish Society for Nature Conservation, which spreads knowledge, proposes solutions and influences politicians and authorities to bring about change. Naturskyddsföreningen Sandviken has a board that is elected every year in March, and works locally in Sandviken to bring awareness about local environmental issues.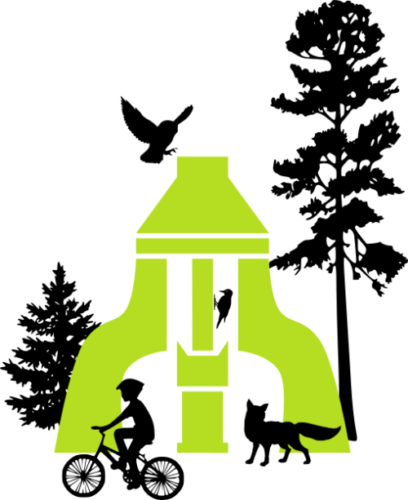 What do we do?
A significant part of Sandviken's municipality is forested, making it natural that our main area of interest are forestry issues. Rivers, that flow through Sandviken, harbor many endangered species, and the cultural landscape along the valleys have qualities that are worthy of protection. There are large contiguous naturally valuable areas, such as ​​Kungsberget, Storsjön and Färnebofjärden National Park in Dalälven. In other words, there is a lot to protect in Sandviken!
We therefore organise many activities during the year, from experiences in nature to advising on how to live more eco-friendly. We are also a consultation body within several environmental issues for Sandvikens Kommun.
Our main goals are to:
stimulate and maintain humans's sensitivity towards nature and its value;
ensure that society adapts itself to the environment in a sustainable way;
raise awareness and influence decisions relating to conservation and environmental protection;
promote the protection and conservation of valuable natural areas, including land acquisition or otherwise.
What can you do?
Become a member
Naturskyddsföreningen Sandviken has nearly 600 members! Our voice is stronger when more people support us, so you can help the cause by becoming a member and suggesting it to others. The more we are, the more we can do! There are already  224 000 members in total in Sweden, so join the movement!
Become a volunteer
Naturskyddsföreningen Sandviken works ideally, so volunteers are always welcome! As a volunteer to can help make Naturskyddsföreningen Sandviken's voice stronger by helping out in our activities, be part of the board, be part of an interest group, or even lead your own campaigns – the sky is the limit!
---
Contact us
Do not hesitate to contact us!
Email: sandvikenwebb@naturskyddsforeningen.se